Porsche Macan vs Cayenne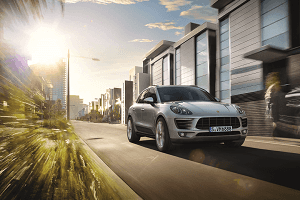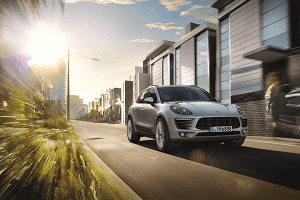 Whether you've been the proud owner of a Porsche SUV for years or you're new to the experience, the Porsche Macan and the Cayenne have a lot in store for your regular commutes around the Toms River, Brick, and Freehold area and beyond.
To walk you through what these two luxury powerhouses have to offer, Porsche of Toms River has created this Porsche Macan vs. Cayenne comparison. Continue reading to learn more.
Contact us to schedule a test drive today!
Porsche Macan vs Cayenne: Impressive Performance Capabilities
These distinguished vehicles provide you with a noteworthy array of options when it comes to engines. Both offer four each. The Macan comes standard with a Turbocharged engine that puts out a healthy 252 horsepower. The three available engines consist of a 3.0-liter engine that gives you 340 horsepower, another 3.0-liter that produces 360 horsepower, and a 3.6-liter engine that delivers a forceful 400 horsepower.
The four choices of engines in the Porsche Cayenne start out with the standard offering of a Turbocharged V6 that supplies 335 horsepower. The first of the available engines is the Twin-turbocharged V6. This one is able to generate a maximum of 434 horsepower. Next is the Twin-turbocharged V8 that produces 541 horsepower and the Turbocharged V6-hybrid that has 335 horsepower.
Entertainment Details of the Macan and the Cayenne
Because listening to your favorite driving soundtrack is always an important factor no matter the length of the drive, both the Macan and the Cayenne supply you and everyone else on board with pretty robust sound systems.
The Macan is available with a BOSE® Surround Sound System that utilizes 14 loudspeakers, 14 amplifier channels, and an output of 665 watts. The available BOSE® Surround Sound System in the Cayenne also makes use of a 14-channel amplifier and 14 loudspeakers. Some differences in the Cayenne's sound system include a separate subwoofer and an output of 710 watts for an even fuller overall sound.
An Emphasis on Safety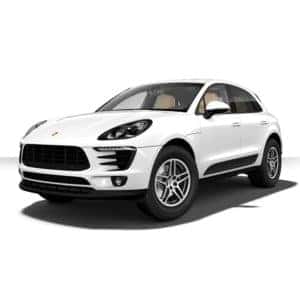 Both of these Porsches provide you and your passengers with supportive safety features for a reassured driving experience. One way they accomplish this is by boosting your overall awareness. For instance, the Macan and the Cayenne are available with the Lane Change Assist feature.
This useful safety aide operates when the vehicle is travelling faster than 19 miles per hour. It keeps track of the rear of the vehicle as well as the blind spots and lets you know when other vehicles are approaching those areas. This feature allows you to change lanes with increased confidence.
One available safety feature in the Porsche Cayenne that is definitely worth mentioning is the Night Vision Assist that uses an infrared camera to detect objects in the roadway that the headlights cannot pick up.
Take the Porsche Macan and the Porsche Cayenne Out for a Spin Today
If you're ready to have some fun and explore these features and specs as well as find out how else these two can contribute to your Toms River, Brick, and Freehold commutes, contact Porsche of Toms River to set up a good time for your test drives.