Porsche 911

If you're a driver in Toms River, Brick, or Freehold and you're in the process of collecting all the information you can about the Porsche 911, to find out if one of these noteworthy models is the right one for you, the Porsche Toms River team wants to lend you a hand. The links on this page will lead you to reviews outlining the various attributes that the Porsche 911 series has to offer. Continue reading for some quick examples of the kind of information you can expect to encounter once you start clicking.  Contact us today to schedule a test drive!
Performance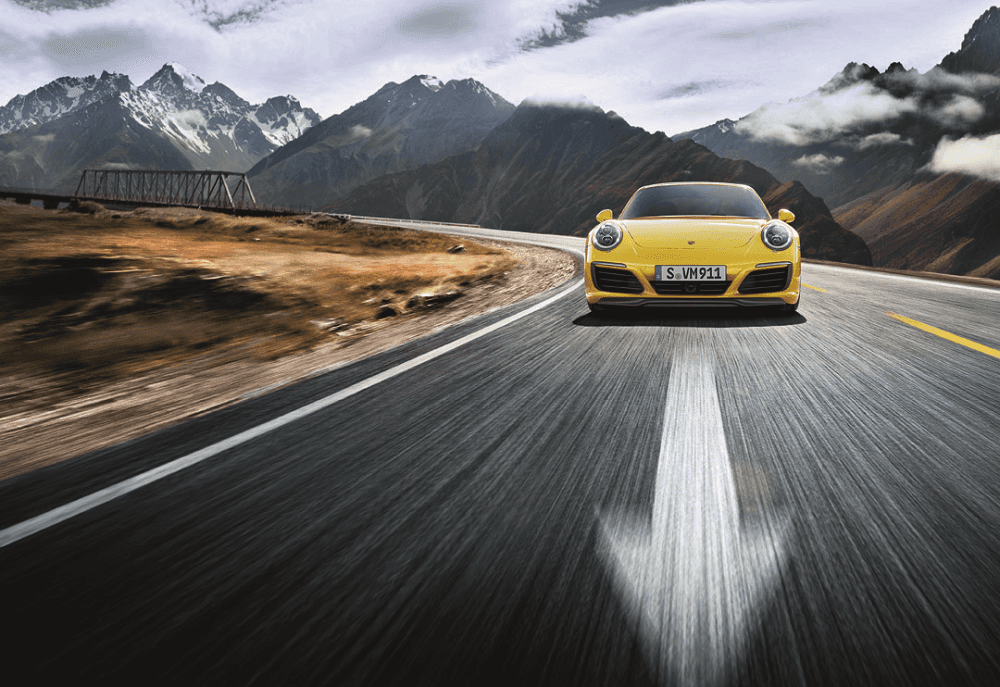 The 911 series offers a broad scope of efficiency and power when it comes to performance. For instance, the Porsche 911 GT3 contains a 4.0-liter, six-cylinder engine that gives you up to 500 horsepower, the 911 GT2 RS provides you with a beastly 700 horsepower, the 911 Targa 4 produces 420 horsepower, and the engine inside the Porsche 911 Turbo is able to generate 540 horsepower.
A Boost in Entertainment and Style
The listening experience you'll encounter with the Porsche 911 is simply unstoppable. The available Bose® Surround Sound System utilizes 12 loudspeakers that include a 100-watt subwoofer. All of this is powered by a full-bodied 555 watts.
There's plenty of style to go around as well. A couple examples include the 20-inch 911 GT3 wheels and the 20-inch Carrera S wheels on the 911 Targa 4.
Safety Features for Support
One of the many safety features that you can count on that comes standard in all Porsche 911 models is the Tire Pressure Monitoring System. This convenient tool helps you remain aware of the status of the tire pressure in all four tires by letting you know when it's getting too low.
Get Ready to Check Out the Porsche 911 in the Flesh
After you've done the research and have compiled your list of the Porsche 911 models that interest you the most, you'll be ready to see for yourself how they handle out on those Toms River, Brick, and Freehold area roads. To do so, contact Porsche Toms River to schedule a test drive.