Porsche 718 Boxster vs Jaguar F-TYPE

If you're trying to decide which luxury sports car is right for you as well as those Toms River, Brick, and Freehold area roads, the Porsche 718 Boxster or the Jaguar F-TYPE, Porsche of Toms River is here to help. We've put together this comparison containing highlights of both vehicles so you can get a clear picture of how they stack up to one another. Read on to see for yourself.
Porsche 718 Boxster vs Jaguar F-TYPE: Spotlight on Entertainment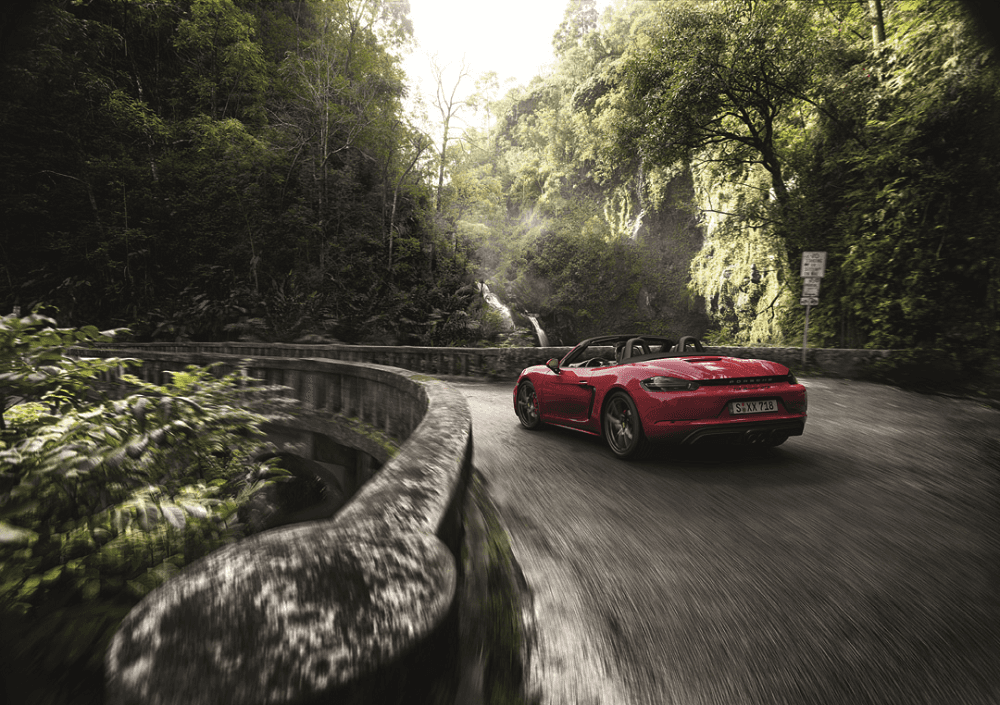 When you're behind the wheel of sports cars as luxurious as the 718 Boxster and the F-TYPE, you'd expect the entertainment possibilities to be just as impressive as the drive itself. That's exactly what you get with these two. For instance, the available sound systems in both supply you with more than enough to enhance your overall driving experience.
The 2019 Porsche 718 Boxster starts things off in this category with its three available sound systems. The first of which, its Sound Package Plus, makes use of 110 watts that pump through six full-bodied loudspeakers. The next available audio option is the BOSE® Surround Sound System that utilizes 10 amplifier channels, 10 loudspeakers, a 100-watt active subwoofer, and a commanding output of 505 watts for one distinctive listening experience.
The 718 Boxster doesn't stop there, however. Its third and final option for your listening enjoyment is the Burmester® High-End Surround Sound System. This one takes it all up a notch without looking back. This system supplies you with 12 amplifier channels, 12 loudspeakers, an active subwoofer that offers you a 300-watt class D amplifier, and delivers a total output of 821 watts. With available sound systems like these, you have the opportunity to enjoy a listening experience that truly matches the drive.
Things are a bit different over in the 2019 Jaguar F-TYPE. Its two available systems provide you with a maximum of 10 speakers and two subwoofers along with an output that ranges from 380 to 770 watts.
Overall Size and Specs for Stowing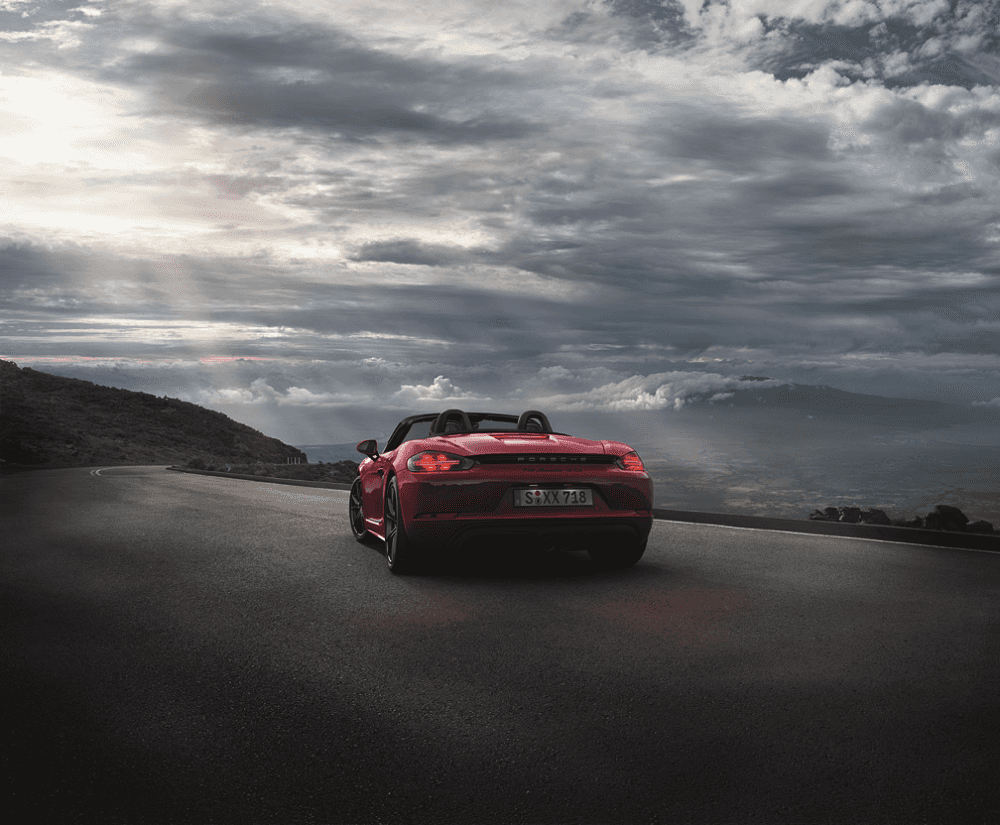 While these sports cars seem to be pretty similar in size, there are actually a few distinct differences that reveal themselves when you place them side by side. The 718 Boxster is 172.9 inches long, 78.5 inches wide, and 50.1 inches high. The F-TYPE is slightly larger at 176 inches long, 80.4 inches wide, and 51.5 inches high. The smaller stature on the part of the Porsche gives it an advantage because it's able to provide you with a more proficient performance in terms of cornering around those tighter city turns.
Another plus for the Porsche 718 Boxster is its larger cargo volume that measures at 9.7 cubic feet, while the maximum cargo volume in the Jaguar F-TYPE only gives you 7.3 cubic feet to work with.
Learn more about the Porsche 718 Boxster here!
Porsche 718 Boxster vs Jaguar F-TYPE: It's Time for You to Decide
The 718 Boxster clearly has the upper hand over the F-TYPE due to its superior performance in the above categories. If you're ready to experience these features firsthand, as well as find out what else the Porsche 718 Boxster is capable of out on those Toms River, Brick, and Freehold roads, contact Porsche of Toms River today to schedule your test drive.
Contact us to schedule a test drive in the Porsche 718 Boxster!