2019 Porsche Macan MPG

If you've walked the lot at a dealership, you've seen plenty of important information on the sticker found on a vehicle's rear window: interior amenities, tech features, safety, and of course, miles per gallon.
MPG is something every driver considers in Toms River, Brick, and Freehold, whether you're looking at a sedan, truck, or SUV. At Porsche Toms River, you'll find out more about the 2019 Porsche Macan MPG. However, we're taking a closer look in this space at fuel economy of this vehicle.
Shop the 2019 Porsche Macan here!
2019 Porsche Macan Performance Specs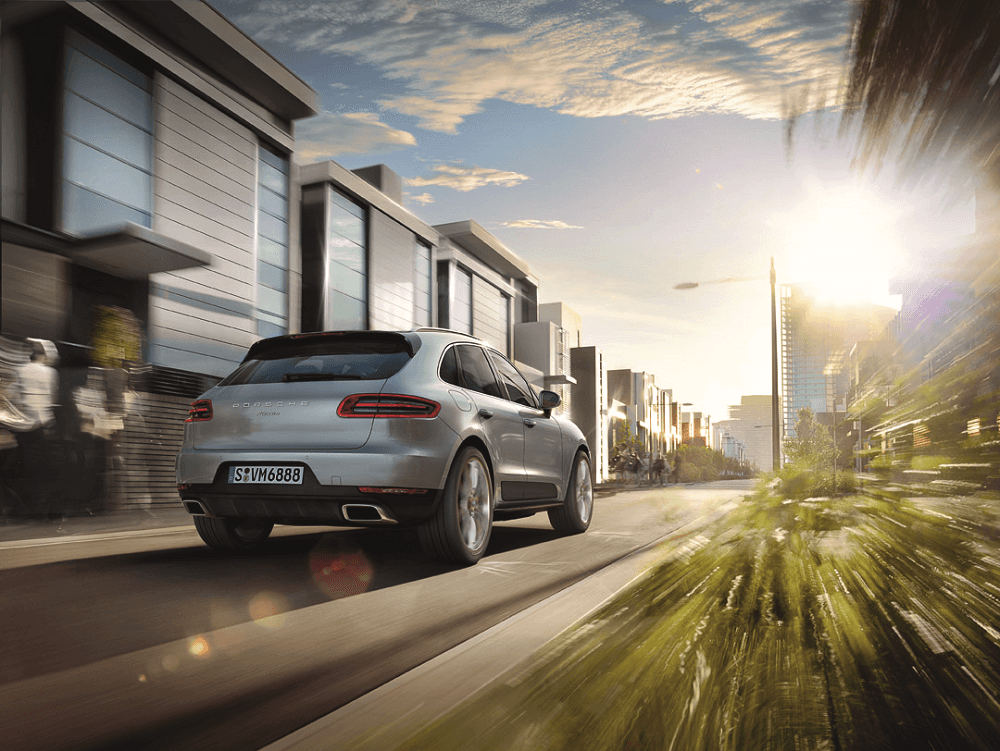 To understand the fuel economy of this vehicle, it helps to understand what it can offer in terms of performance. If you lift up the hood of the Macan, you'll see a powerful engine nestled inside, ready to take you where you need to go.
You might think of a Porsche and immediately think of a sporty, low-to-the-ground car. The Macan, an SUV, is certainly a different kind of experience. The base engine in the Macan is a 2.0-liter turbocharged 4-cylinder, which makes 248 horsepower. If you're looking for a more powerful engine, the 3.0-liter V6 in the Macan S can deliver 348 horsepower. A 7-speed dual-clutch automatic transmission is standard.
The active all-wheel-drive system known as Porsche Traction Management offers outstanding traction, steering, and handling, making every drive feel a bit more intuitive and comfortable.
Apply for Porsche financing today!
Porsche Macan Fuel Economy
As of now, neither the EPA nor Porsche have given any fuel economy information for the 2019 edition of the Porsche Macan. However, it's worth it to take a closer look at the 2018 Porsche Macan for an estimate of what you'll get out of the 2019.
The most recent available fuel economy information? The 4-cylinder model gets an EPA-estimated 20 MPG city/25 MPG highway. The V6 models receive an EPA-estimated 17 MPG city/23 MPG highway. When the 2019 Macan MPG information is released, drivers can expect fuel economy to be very similar to the 2018 edition of the Macan.
The Porsche Driving Experience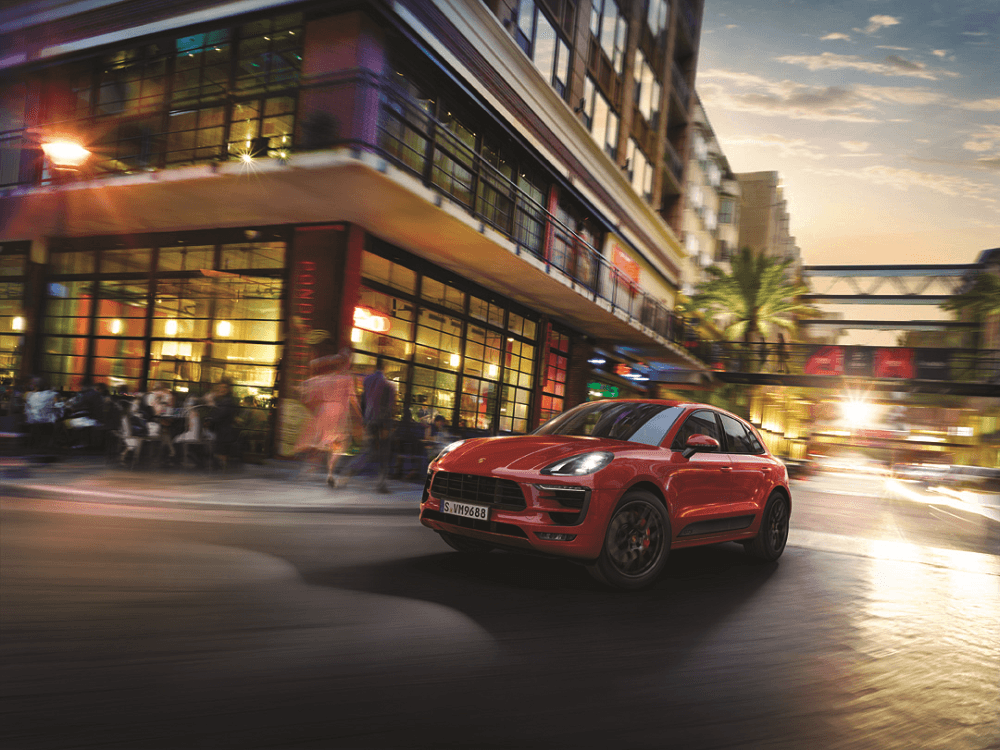 Inside the Macan, you'll be able to forget for a bit about when you need to fill up your gas tank, and instead focus on the driving experience. The large 10.9-inch HD touchscreen includes a customizable start screen which is easy to use.
The standard navigation system helps you arrive in style at your destination. Connect Plus assists with real-time traffic information and online map updates. From your Porsche Connect app, pick a destination and send it to the vehicle, before you even step inside.
Does your music matter to you? Make it come alive, with the available Bose® Surround Sound System or the Burmester® High-End Surround Sound System. These 14- and 16-speaker options can give a fresh, new sound to your songs.
Take a 2019 Porsche Macan for a Test Drive
Now that you've learned what the 2019 Porsche Macan has to offer in the fuel economy department, visit Porsche Toms River for a test drive near Toms River, Brick, and Freehold.
It's the best way to get a feel for what this luxury Porsche SUV brings to the table. Reach out to our sales team to schedule your test drive today.