2019 Porsche Cayenne vs BMW X5

The luxury crossover SUV market has been highly competitive over the last few years, thanks in part to the Porsche Cayenne and BMW X5. Now, it's time to discuss these two recently redesigned SUVs, as we compare the 2019 Porsche Cayenne vs. BMW X5 for Toms River, Brick, and Freehold drivers.
You'll come to love driving a luxury SUV, thanks to its incredible performance, power, and interior amenities. You might be wondering which one is right for you. Porsche Toms River is here to answer that all-important question.
Shop the new Porsche Cayenne here!
Porsche Cayenne vs BMW X5: Performance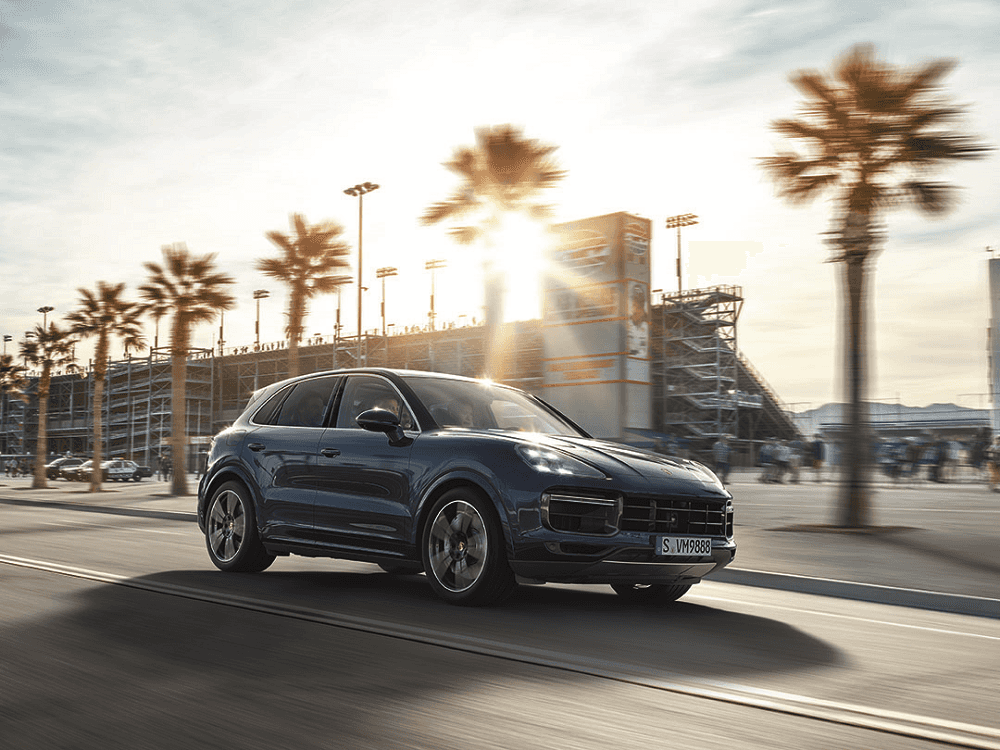 When you think of the Porsche brand, the first thing that comes to mind may be power. The same likely goes for the BMW brand. You'll still enjoy that same great power, even though these cars are SUVs and not sporty, low-to-the-ground sedans or convertibles.
The entry-level Porsche Cayenne features a turbocharged V6 engine, which makes 335 horsepower and 332 lb-ft of torque. The BMW X5 xDrive40i features a turbocharged 3.0-liter V6 engine that also checks in at 335 horsepower. Both link to an 8-speed automatic transmission and feature all-wheel drive capability.
However, if power is what you pine for, then the Porsche Cayenne is the car to turn to. A twin-turbocharged V8 engine powers the Cayenne Turbo, and delivers 541 horsepower in the process. The BMW X5 maxes out with a 456 horsepower V8, but it can't quite match the power offered by Porsche.
Read the full 2019 Porsche Cayenne review here!
Porsche vs BMW: Interior Amenities
Both SUVs feature an elegant and welcoming interior. Your car becomes a sort of home away from home, particularly if you're driving it to and from work each day, so it's important that you're comfortable inside the cabin at all times.
The 2019 Cayenne includes Bluetooth® wireless technology, Apple CarPlay®, a Wi-Fi® hotspot, 10-speaker audio system, and the Porsche Communication Management infotainment system. This infotainment system comes with a full-HD 12-inch touchscreen, with online navigation module for easy operation.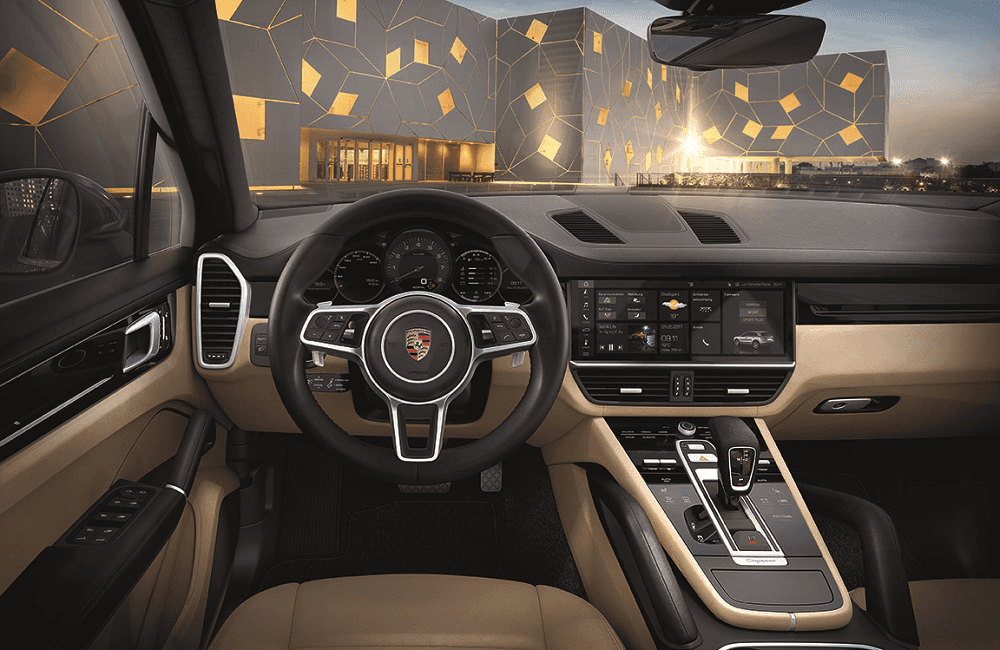 Inside the BMW X5, there's also a 10-speaker audio system, along with Apple CarPlay® technology, and a 12.3-inch touchscreen. Connect your smartphone to either of these cars, and have access to text messages, navigation functionality, and any music you may have saved on a playlist.
Porsche Cayenne vs BMW X5: Capability
Towing may not be something you're always thinking about when buying or leasing a luxury SUV. However, it is something worth considering, particularly if you're on the road a lot and often head out on vacation. The Porsche Cayenne can tow up to 7,700 lbs. when it's properly equipped.
While the 2019 BMW X5 is powerful, it maxes out at 7,200 lbs. of towing capacity, making the Cayenne the right choice if you'll be doing any sort of towing with your next car.
The 2019 Porsche Cayenne vs BMW X5: Verdict
Now that you've seen the 2019 Porsche Cayenne go head-to-head with the BMW X5, you may be itching to schedule a Cayenne test drive here at Porsche Toms River.
Reach out to our sales team to schedule a test drive with us, and we'll see to it that Toms River, Brick, and Freehold area drivers enjoy their test drive experience.
Contact us online to schedule a test drive today!