2019 Porsche Cayenne MPG

The 2019 Porsche Cayenne has received a major redesign for this model year, a redesign Toms River, Brick, and Freehold drivers can experience at Porsche Toms River. If you're driven by a need for speed and power, but still need a car that has space for the entire family, the Cayenne can be that car.
When you visit our dealership, check out the Cayenne options at our location and take a test drive to experience just how powerful this car is.
Shop the new 2019 Porsche Cayenne here!
Porsche Cayenne Performance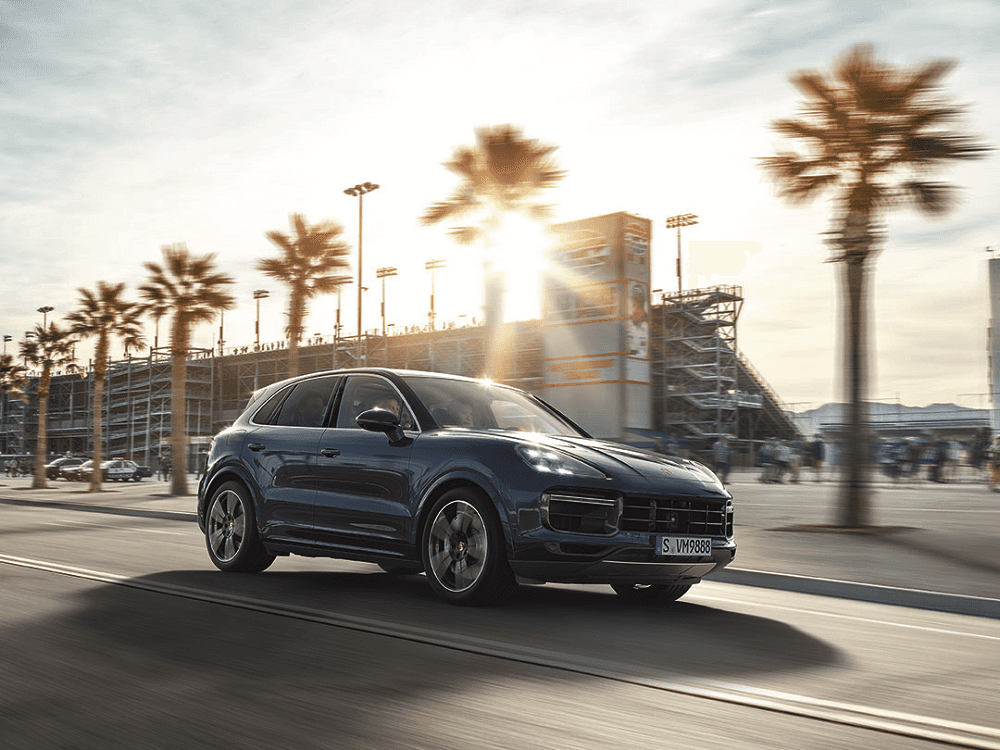 Once you're inside the cabin and pressing down on the accelerator, you'll get a feel for what this car is truly made of. Before we discuss in greater detail what the Cayenne offers in terms of fuel economy, we'll discuss what's available under the hood.
The entry-level Cayenne features a turbocharged V6 engine, which makes 335 horsepower and 332 lb-ft of torque. This is plenty of power for the everyday drive, whether it's on a city street or highway. The 8-speed automatic transmission shifts quickly, with this engine capable of delivering a top track speed of 152 MPH.
The Cayenne S carries a twin-turbocharged V6 engine under the hood, which delivers 434 horsepower and 406 lb-ft of torque, while the Cayenne Turbo features a twin-turbocharged V8 engine. The most powerful engine available on the Cayenne, it generates 541 horsepower and 568 lb-ft of torque.
Read the full 2019 Porsche Cayenne review here!
Porsche Cayenne Fuel Economy
It's important to keep in mind that these are EPA estimates, and actual mileage may vary once you're actually behind the wheel.
Keeping that in mind, the base edition of the Cayenne gets an EPA-estimated 19 MPG city/23 MPG highway—solid numbers for a vehicle of this size with an engine like a turbocharged V6. The Cayenne S, with its twin turbocharged V6, can get an EPA-estimated 18 MPG city/23 MPG highway. The Cayenne Turbo, with its powerful V8 engine, can deliver 15 MPG city/19 MPG highway.
If you have any questions about these engines and what they're capable of, don't hesitate to reach out to our knowledgeable sales professionals for more information.
Driving a Porsche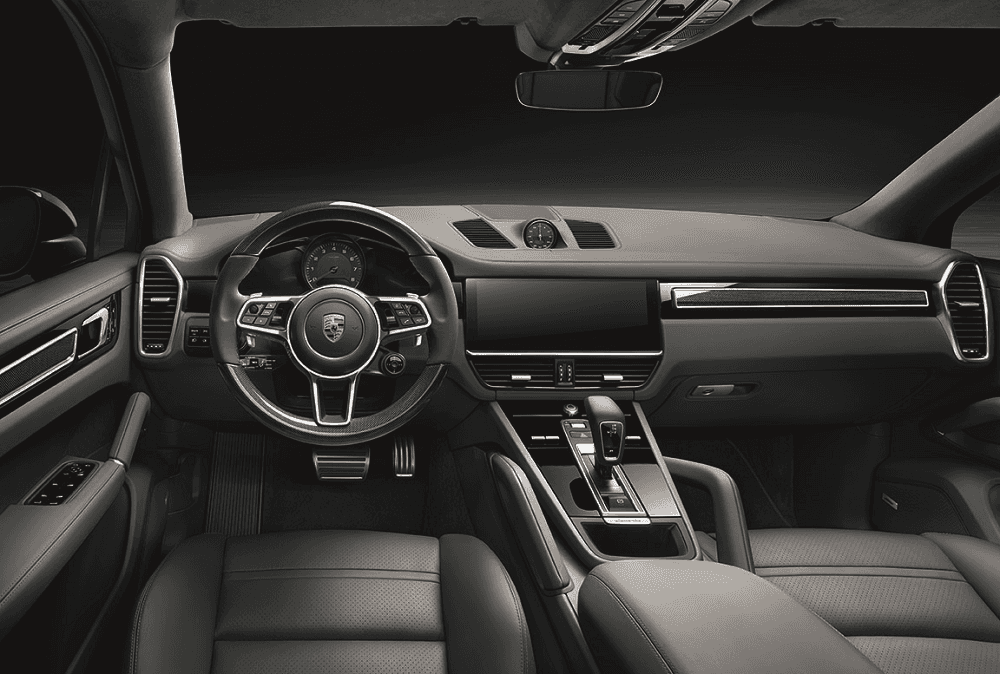 The Porsche driving experience can be exhilarating. Even though the Porsche Cayenne is an SUV, it's still a sports car at heart. The spacious cabin features sporty and elegant materials, with many personalization options capable of making you feel like this is your very own home away from home.
The Porsche Advanced Cockpit with Direct Touch Control features a glass look with touch-sensitive buttons for easy access to important vehicle functions. Right above the center console, the 12-inch Porsche Communication Management is intuitive and easy for drivers to use.
Experience the 2019 Porsche Cayenne Today
Fuel economy is something every driver thinks about before buying a vehicle. At Porsche Toms River, the 2019 Porsche Cayenne awaits. Schedule a test drive today, and you'll see just what kind of power this vehicle can bring to the table.
Get ready to explore Toms River, Brick, and Freehold roads in a whole new way.
Schedule a test drive online here!